So, you know how I said I was putting myself on a no-buy? Yeah, that was kind of a lie. More like a limited-buy, or only-things-on-sale-buy. I have a few more hauls coming, but for now, these are my makeup hauls (I also have bead and yarn hauls, but since I've devoted this blog to makeup, those are staying out, unless someone wants me to broaden my blog). If this page tells you anything, it's that I need to calm down with my polish buying, at least for awhile. xD
Haul 1: Rite Aid
I randomly popped into a Rite Aid hoping that my (up to that point) fruitless search for Hidden Treasure would finally come to an end, and it did! I bought the only two bottles I found. Still undecided over whether I'm going to keep one as a backup, or give it away, and the other polishes were buy one, get one 1/2 off.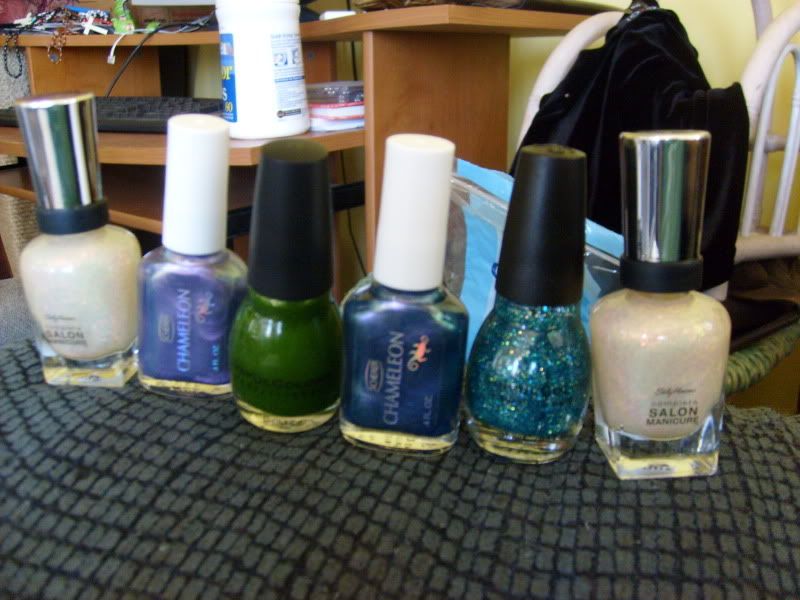 Left to Right: Sally Hansen Hidden Treasure, Chameleon Calypso, Sinful Colors Show Me The Way, Chameleon Blue Sky, Sinful Colors Nail Junkie, and another Sally Hansen Hidden Treasure.
Haul 2: LA Girl Rockstar Haul
These are from
Kiwiglam
on Ebay. I was luck enough to catch her during an auction for 6 of these polishes (instead of a buy it now) where I was the only bidder, so I paid $9.99 (+shipping) for the lot of them.
Clockwise, starting at the top: Punk, Head Banging, Overdose, Crowd Surfing, Rockstar (so subtly gorgeous, it's my mani right now!), Groupie.
Haul 3: Sally Beauty Haul
So, Sally has certain colors of Finger Paints nail polish on clearance right now for $1.99/bottle, and though I picked some up while I was at school, I popped into a Sally near my house, and they had 10x the colors the other one had, so I picked up a few more. If you're interested, they also have certain shades of Orly on sale for $3.99/bottle, but I know I can get it cheaper online, so I didn't buy any.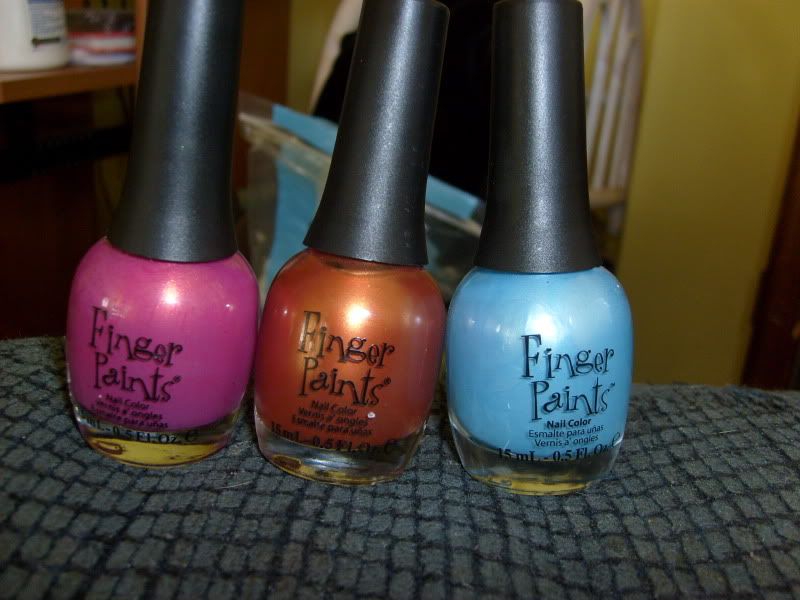 Left to Right: You Hue!, Still Life Is Good, Dream a Little Dream
Haul 4: Wednesday's Haul
This is a small haul, consisting of the beauty items I got from Marukai Super Store, and TJ Maxx.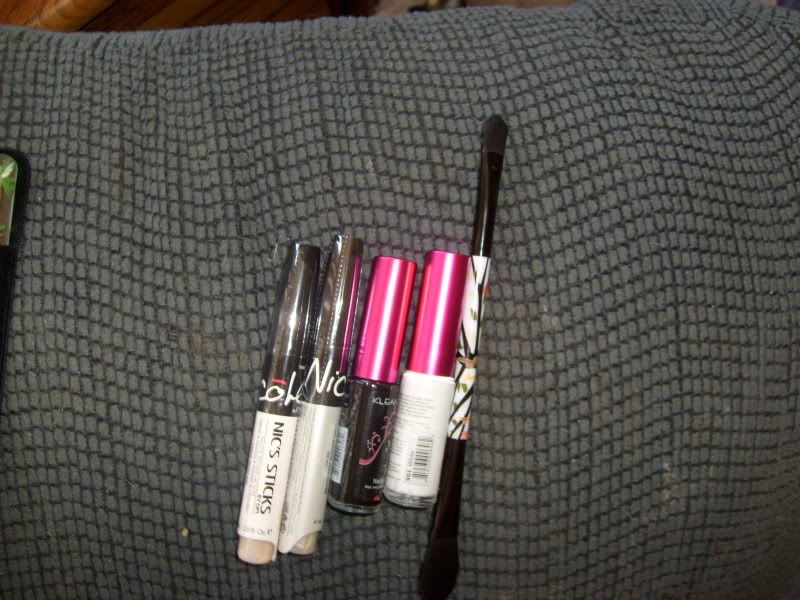 Left to right: Nicole by OPI Nic's Sticks in Stick with Me, and Two Minute Makeover, Keancolor Nail to Toe Nail Art Lacquer in Black and White, Urban Beauty Foundation and Concealer brush (so ridiculously soft, I need to check out more from this brand!)
Haul 5: CVS Haul
I stopped by CVS today to check out the beauty sale they've been having for the past month or so. Everything was pretty picked over at this point, since the sale's been going on for awhile, but I found a few things for 75% off that I really liked, plus a few more non-sale items.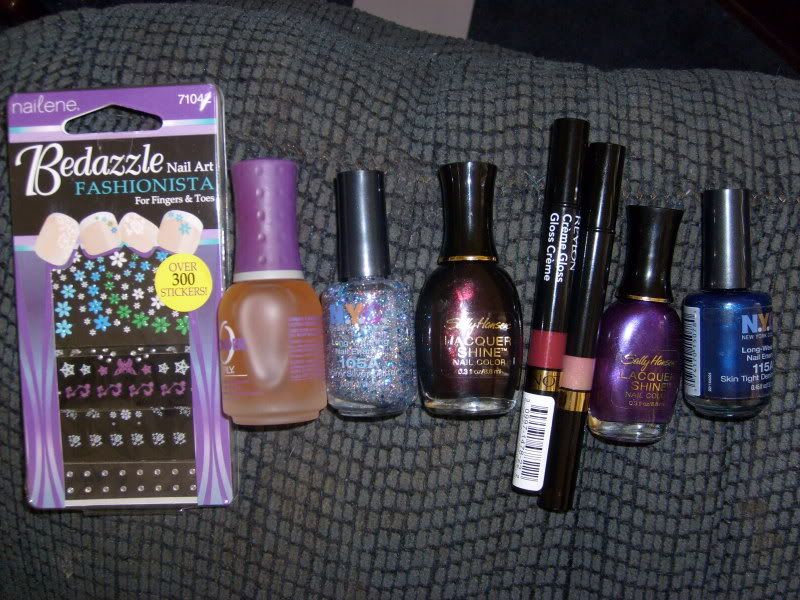 Left to Right: Nailene Bedazzle Nail art stickers, Orly Bonder, NYC starry Silver Glitter, Sally Hansen Lacquer Shine in Glossy, Revlon Creme Gloss in Cherry Tart, and Pink Camisole, Sally Hansen Lacquer Shine in Flair, NYC Skin Tight Denim Creme